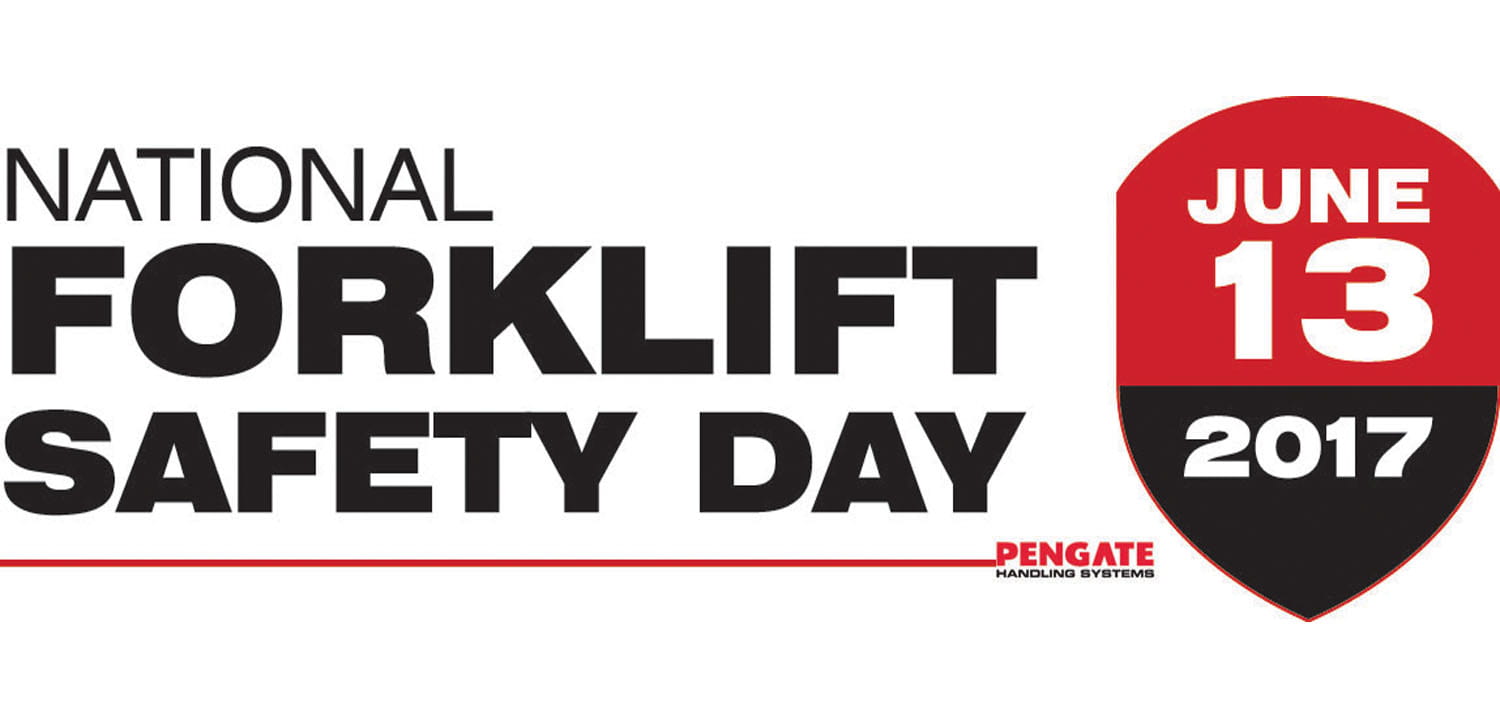 COMPREHENSIVE TRAINING PROGRAMS & SAFETY PRODUCTS
We know you're driven by safety...and we are too! From ergonomic Raymond lift trucks to telematics solutions that help shape your operating decisions, Pengate has the tools you need to promote warehouse safety in your facility. Our industry-leading training programs—like Safety on the Move operator training and Steps to Safety pedestrian training—instill best practices in any material handling environment.
And, in honor of National Forklift Safety Day, we're offering a great selection of our featured safety products at 25% off. Simply complete the form below between now and July 31st, 2017 to take advantage of this fantastic deal. Submit your completed form and we'll give you a FREE can of Raymond's sprayable Plastic and Metal Protectant...because a clean forklift can help lead to a safe forklift.
From harnesses and tethers to visibility vests and zone lights, we have the gear you need to keep warehouse safety top of mind at your facility, every day.
LED SPOT & ZONE LIGHTS

Our LED spot and zone lights are designed to keep pedestrians safe while navigating obstructed intersections and noisy environments. The blue LED lights last up to 10x longer than standard lights, and our projecting zone lights come in red, green, blue or white.

ORDER PICKER HARNESSES

Not sure if your current lift truck harnesses will meet OSHA fall protection requirements? Pengate offers a great selection of order picker harnesses to keep all forklift operators safe while performing job duties. Choose from yellow, green or red in sizes small through XXL.

SAFETY TETHERS

Like our order picker harnesses, all Pengate safety tethers are specifically designed to protect operators from falling while exiting the forklift cabin onto pallets or racking. Choose from retractable tethers with carabiners or snap hooks, or 6-, 7- or 8-foot tethers made of web or rope.
SAFETY ON THE MOVE OPERATOR TRAINING

Your operators determine your productivity. We can train them to be top performers who give you a competitive advantage. Safety on the Move forklift operator training can be conducted at your facility or at our Pengate service locations. Operators learn and discuss best practices, watch certified instructors demonstrate and then practice on the specific equipment they will operate until they master the skills needed. And now, for a limited time, we're giving away e-learning versions of Safety on the Move, our industry-leading forklift operator training course, to the first 100 operators who register by completing the form below.
Pedestrians learn best practices and behaviors to prevent injury, gain environmental awareness and learn visual communication skills.

Train your in-house technicians on the latest product developments and what it takes to maintain and service your lift truck fleet.
For more information about our featured safety products, please complete the form below. We'll give you a can of Raymond's sprayable Plastic and Metal Protection, completely free of charge. This offer is valid now through July 31st, 2017, so submit your form today and take forklift safety to the next level in your facility.