Storage Solutions
Mezzanines
Warehouse mezzanines can create valuable added space for additional storage and office needs. Our experts can help you to evaluate your facility and determine if a mezzanine is right for your storage needs.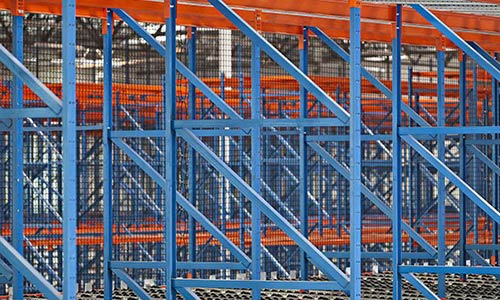 Racking and Pallet Storage
We offer a wide variety of pallet rack and racking systems to meet a variety of storage needs in both large and small footprints, for conventional, narrow aisle and very narrow aisle facilities. We even offer rack repair services to help you maintain your product and get the most out of your rack for the duration of its useful life.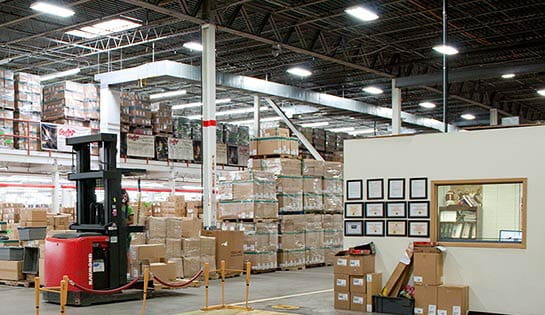 Modular Offices
An in-plant modular office can help to transform unused space into productive work areas. Modular offices are more versatile and less expensive than conventional construction and give you the flexibility to expand or even relocate storage as needed — and they can be installed and ready to use in days.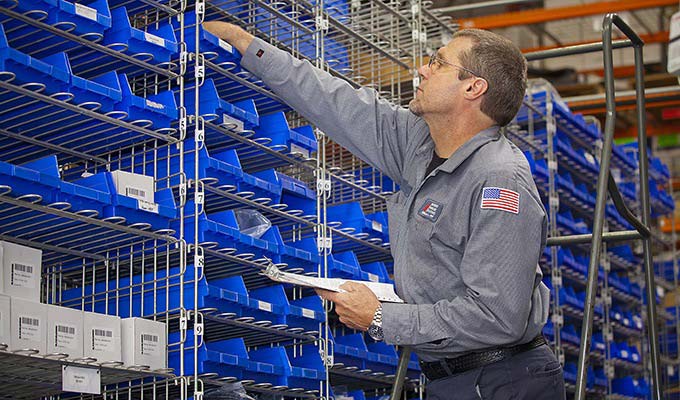 Shelving and Moveable Storage
Our shelving and moveable storage options provide the flexibility you need to keep up with changing handling and storage requirements.
Contact Us
For more information about our storage solutions, please contact us using the form below.
Please fix the following errors and resubmit.
Maximize Space Usage
When it comes to material handling, how you store, organize and transport products within your facility is critical to the effectiveness of your supply chain. Pengate offers a range of proven storage options that will satisfy your needs – from pallet racking to fully integrated storage systems – through our partnerships with proven industry professionals.

We work closely with you to plan, design, develop and deploy the solutions that optimally achieve your goals at the lowest total purchase, installation and maintenance costs.

And as a long-standing member in the Raymond Sales and Service Center network, we are also able to provide direct access to, and utilize the full breadth of, our combined skills, knowledge and capabilities to satisfy any storage requirement you may ever have – anywhere in North America.